Lunaki is a brand of Supplements for Back to Nature LLC meant to keep people healthy and on a budget.
Amazon Store Page Header created in Adobe Dimension.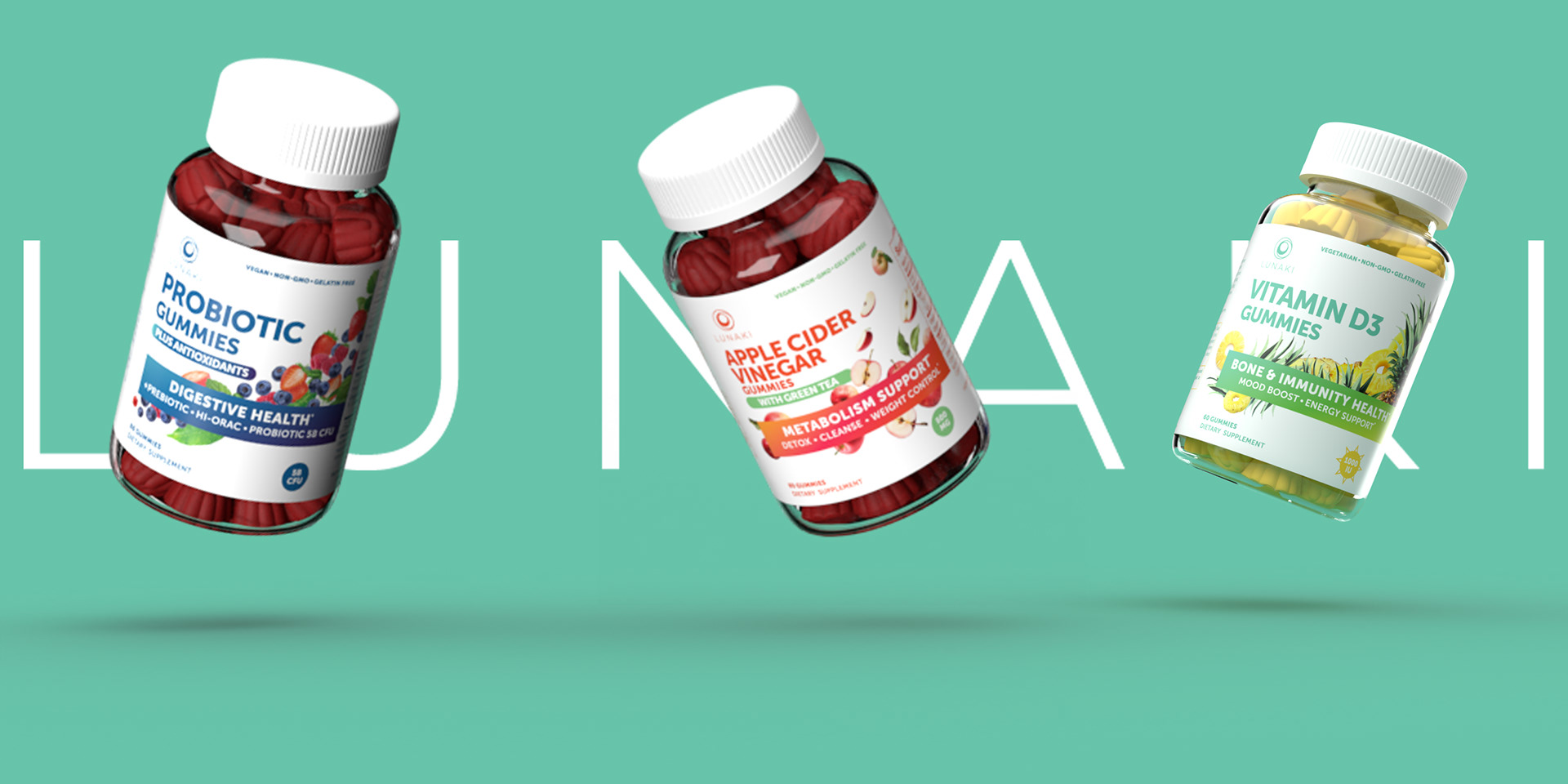 Product video for Apple Cider Vinegar Gummies. The client wanted the bottle as well as  the benefits to be the main focal point. Existing branding was used for the background and main call outs. Created in Adobe After After Effects, Illustrator, and Photoshop.

A  set of products designed in Photoshop and Illustrator.