Identity Design, Art Direction, Wrap Design,
Event Design, Social Media, Email, Logo, Banner Design, Ad Design

Logo Design. Vertical and Horizontal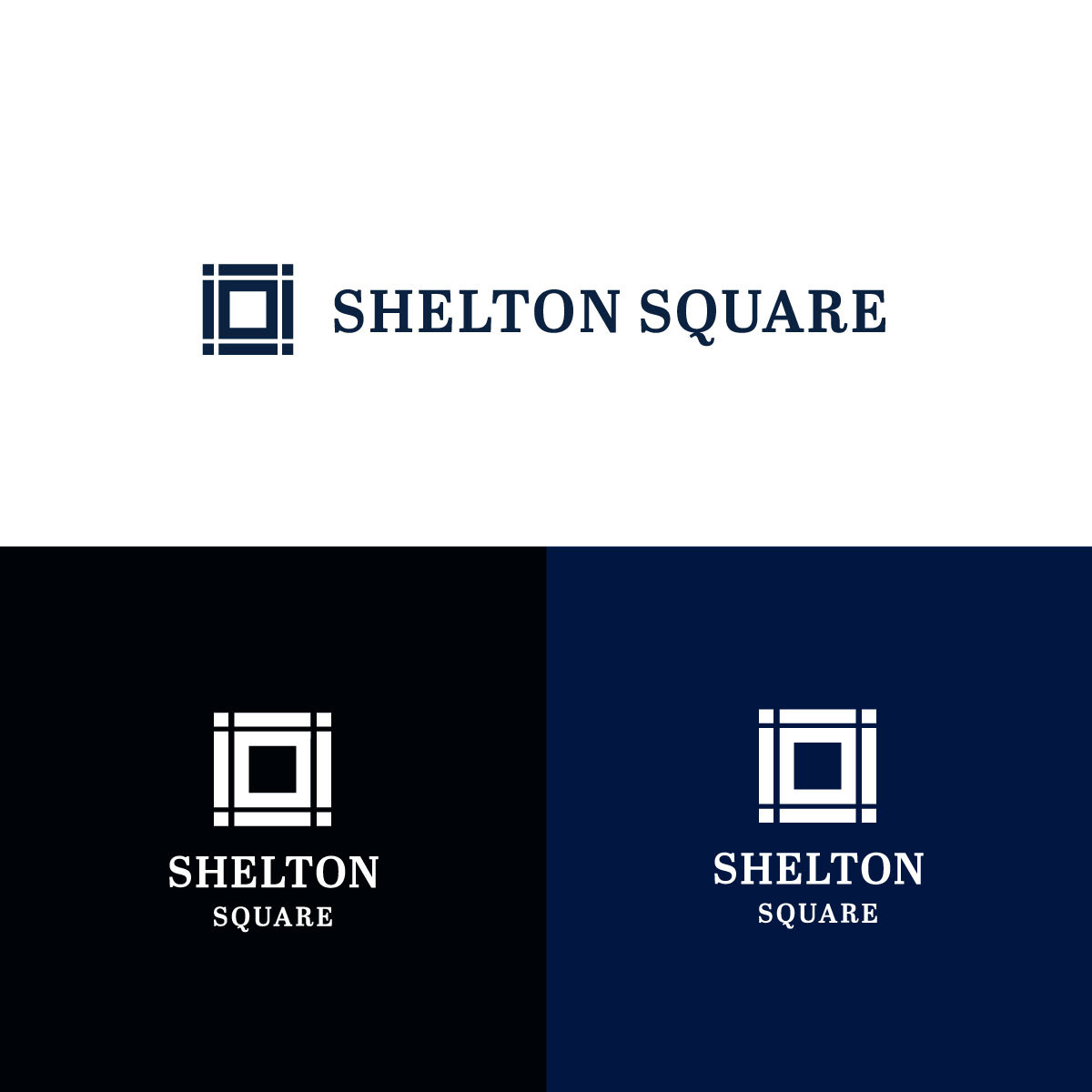 Oktoberfest Tour of Homes
A Shelton Square tour of homes was set for October of 2019. This allowed Realtors from around the area to come and see for themselves what the community was about. It was German-themed and I had the pleasure of branding the event. There was a Polka band, German Food, A bus tour with signage, and more.
The first item on the list was an Oktoberfest poster with a Bavarian Border.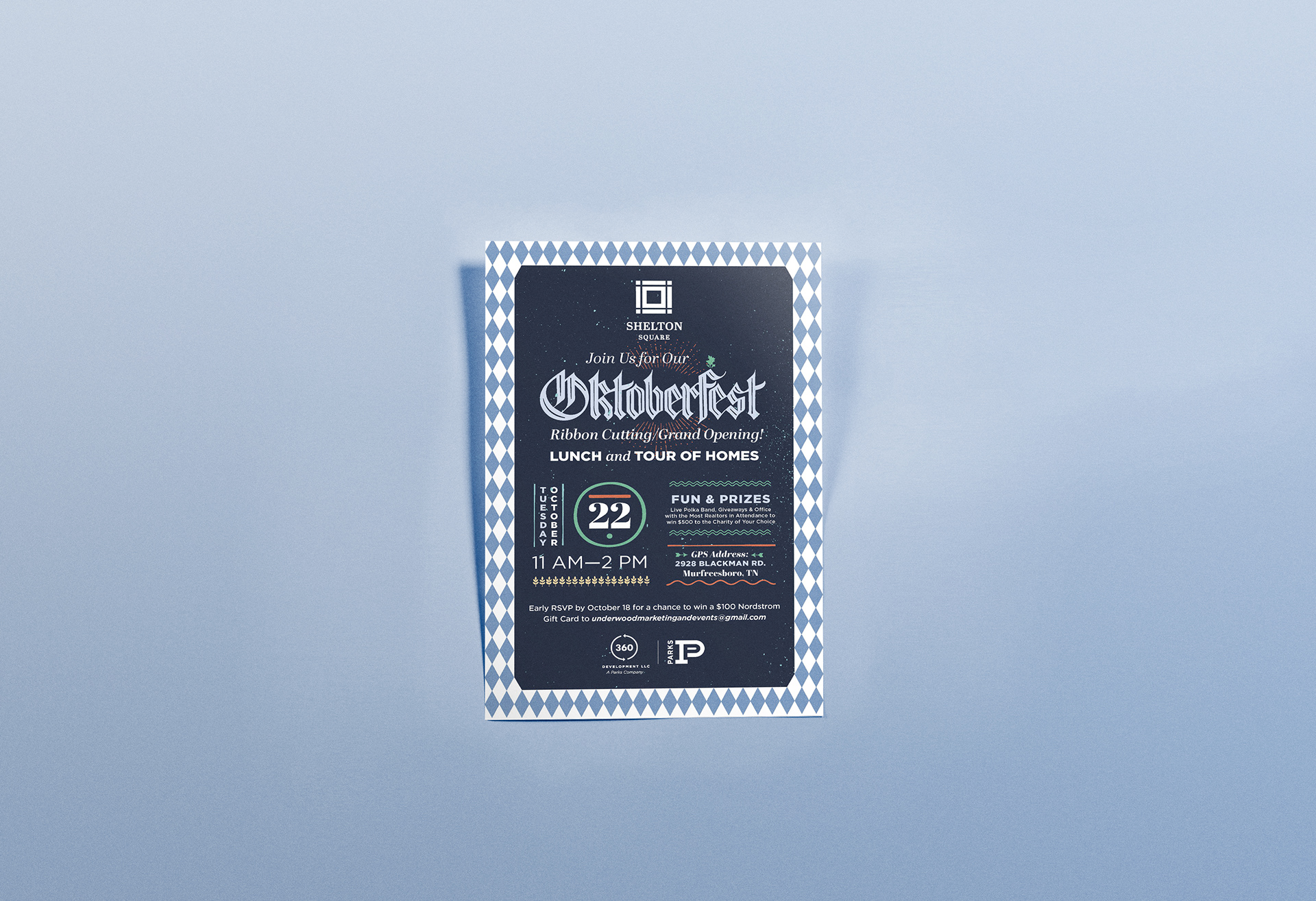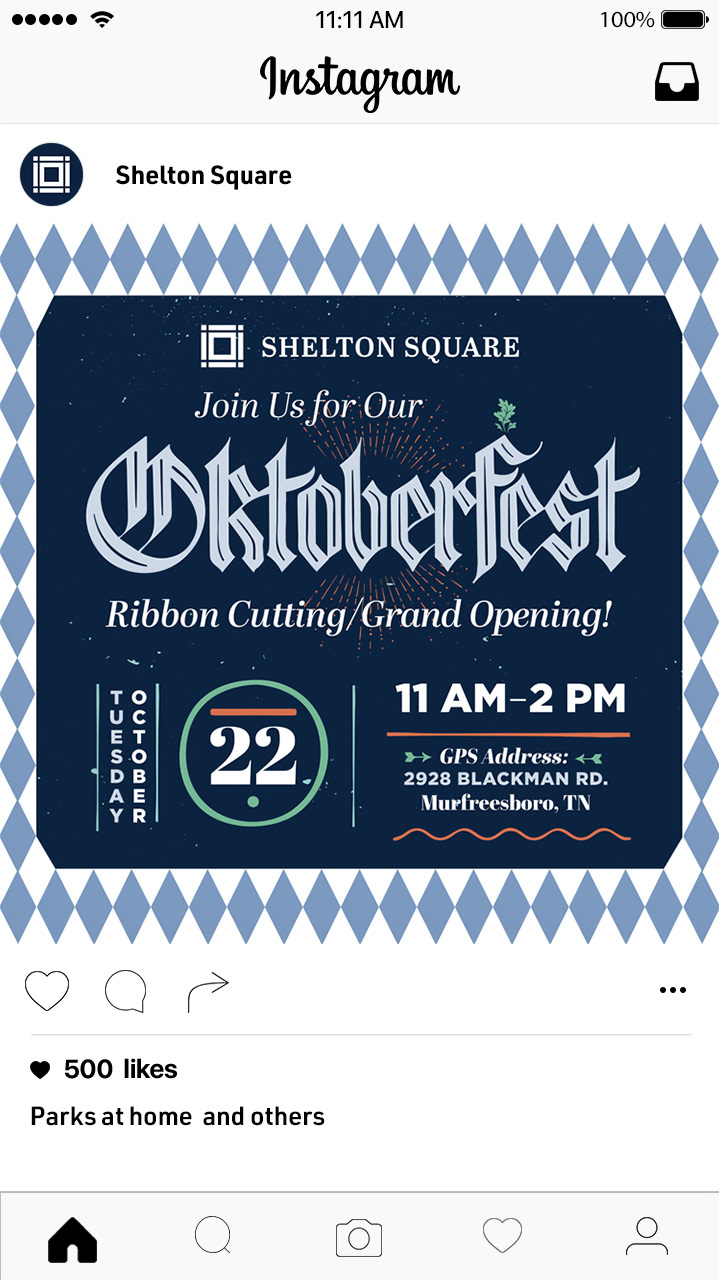 Tour of Homes Email Blasts marketing the event and thanking everyone who came out.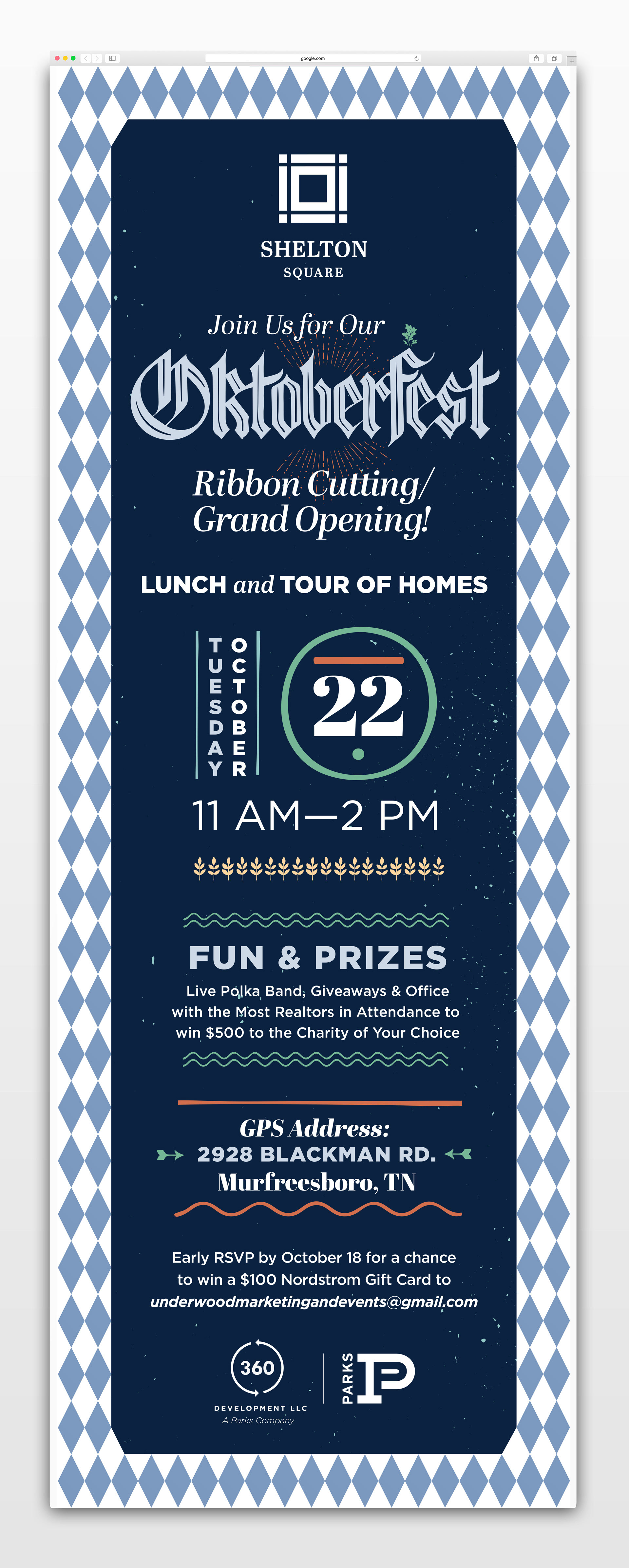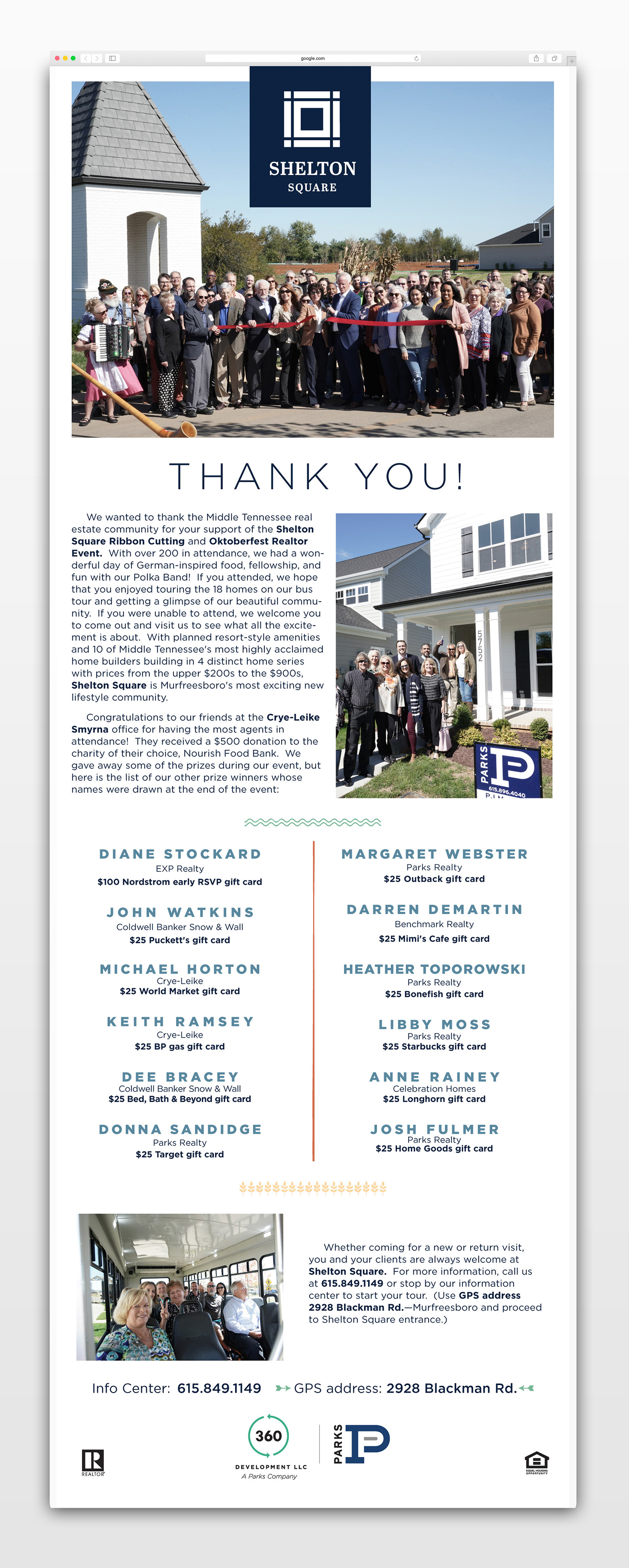 Truck Wrap for Shelton Square.
This was a partial truck wrap for Shelton Square. I worked closely with our CEO who asked to keep it clean in order to stay in-line with the rest of Shelton Square's look and feel.